Why Play NB3
Play your way into one of our Regionals and you won't be disappointed! By qualifying your way into one of our Regional Tournaments, you will have the opportunity to advance to our Championship. Whether or not you advance, ALL participants will experience a professionally run, high caliber 36-hole ranked event. Based on our registration fee and the value of these events, you essentially are playing for free. When you play in one of our regionals you will receive Sponsor Benefits like no other tournament. Our Partners include: Wilson Sporting Goods, Nike Golf, The American Junior Golf Association (AJGA), GOLFTEC, and the Junior Golf Hub.
NEXT YEAR AT EVERY 2-DAY TOURNAMENT EACH PLAYER WILL RECEIVE THE FOLLOWING
The chance to qualify and compete for FREE to be our guest at the 54-hole Championship to be broadcasted on Golf Channel in Primetime

A Signature Dozen of Wilson's Tour Golf Balls.

Wilson Discounts on balls and equipment

2021 Co-Branded Notah Begay Nike Golf Shirt and Hat

A free Swing Analysis and video for every player to be done on site from GOLFTEC

The opportunity to work with a GOLFTEC coach near you at a special NB3 partner price

A free trail membership to the best and most innovative way to connect with college coaches from the Jr Golf Hub

The opportunity to earn guaranteed AJGA Stars by division for each and every Tournament
LEARN MORE ABOUT OUR SPONSOR BENEFITS BELOW!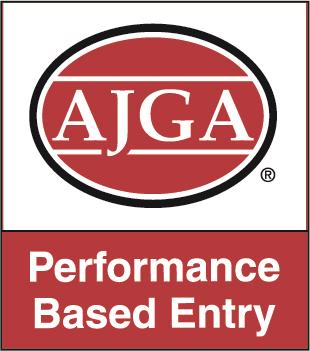 All regionals are guaranteed AJGA PBE stars as well as JGS rankings.
The amount of stars by division will be determined and solidified by the time the series kicks off.

As sponsor of all NB3JGNC's Regional Qualifiers, we are pleased to offer a FREE Junior Golf Hub 30 Day Premium Trial Membership to ALL Participants! To activate your trial, contact Rick@juniorgolfhub.com.
In May 2020, Junior Golf Hub kicked off its partnership with the Notah Begay III Junior Golf National Championship Tour Series. As sponsor of the regional qualifiers, JGH has been there since day one to support junior golfers from all over the country as they compete for a spot in the Championship. Learn more about the Junior Golf Hub HERE!


As the official equipment sponsor for the NB3JGNC, Wilson Golf will be providing youth golf participants with a limited edition dozen packs of Wilson Staff balls DUO Soft+, DUO Professional, and the all-new Wilson Staff Model balls. In addition, each junior participant will receive a Wilson Staff Tour Flat Brim Cap and a VIP access card to join the Wilson.com loyalty program.

As part of GOLFTEC's initiatives to grow the game of golf, we are excited to be a sponsor of the Notah Begay III Junior National Championship, airing on Golf Channel for the first time on December 9th. We are providing participants the opportunity to work with a GOLFTEC Coach and Club Fitter at no cost. We'll be on-site at most events, capturing swing videos and data that can be shared with college coaches, and working with junior golfers to improve their game. GOLFTEC is proud to foster the next generation of golfers, help them play better golf, and grow the game.


As the official apparel sponsor for the NB3JGNC, Nike Golf will be providing youth golf participants & staff members with co-branded Nike Polo's and Nike Dry Fit Hats. To view their catalog and products, view their website HERE.