Junior Golf Hub
Junior Golf Hub Partners with the Notah Begay III Junior Golf National Championship!

Welcome Notah Begay III Junior Golf National Championship participants to the Junior Golf Hub!
Register for any NB3 JGNC qualifying event you'll receive a FREE Junior Golf Hub Player Membership!
Benefits of your membership:
College Golf Checklist -Are you on track?

Share My Profile™ -Do coaches know you?

Research, follow,* and interact* with 1000+ collegiate programs and coaches

Plan your schedule using the database of registration links for 3,000+ top junior tournaments with our Tournament Finder and Calendar

The Hub's Essential Guide to College Golf

Player Development Index Self-Assessment

The Hub's College Golf Signer Study – Understand what it takes to play college golf through our annual study of verified scoring and tournament data from over 800 junior golfers signers
*Full Junior Golf Hub member benefit.
Upgrade to a full Junior Golf Hub Membership at any time to gain access to all the education and resources that Junior Golf Hub has to offer!
LEARN MORE ABOUT THE JUNIOR GOLF HUB HERE!
Junior Golf Hub (JGH) is the leading online community for junior golfers, their parents and college coaches, offering a modern, easily accessible website and mobile app that simplifies and streamlines the college golf placement process for prospects. JGH provides a one-of-a-kind tool to help players and parents navigate the confusing journey to college golf, while helping college coaches discover and connect with top talent.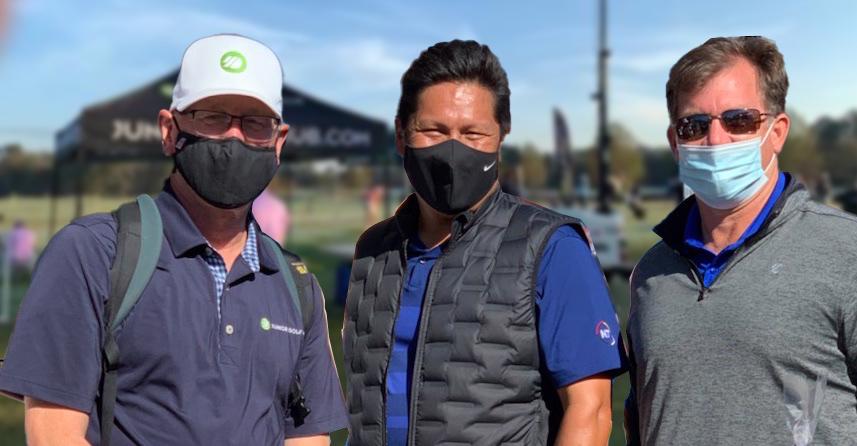 Bob Johnson, COO, Junior Golf Hub, Notah Begay III Golf Channel Analyst & 5 Time PGA Tour Winner, Roger Knick, Founder, Junior Golf Hub at NB3JGNC,
November 2020